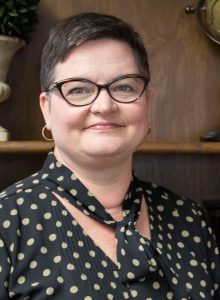 Experience
Wendy has been the office manager for Hudson Pope, PLLC since 2019. Originally from El Paso, Texas, Wendy spent many years in retail management and is also a former business owner. She has been a New Bern resident since 1993.
Education                                                        A.S., Liberal Arts Peace College 1987
B.S., Fashion Merchandising East Carolina University 1989
Community                                                                                                           Wendy is a member of Garber United Methodist Church, is a past President of the New Bern Junior Women's Club and is volunteer for Backpack Blessings.