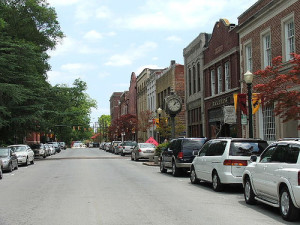 We would like to wish all of our clients and their families a wonderful holiday season. In observance of the holidays we will be closed from 12:00pm on Friday December 21 through Wednesday December 26th and at 12:00 pm on Monday December 31st through Tuesday January 1st. 
Please be advised the deadline for filing individual and business tax returns has been extended to January 31, 2019. We thank you for your patience and we will be working diligently to complete all returns by November 30, 2018.
NC-2018-03, Sept. 15, 2018
NORTH CAROLINA — Victims of Hurricane Florence that took place beginning on Sept. 7, 2018 in North Carolina may qualify for tax relief from the Internal Revenue Service.
The President has declared that a major disaster exists in the State of North Carolina. Following the recent disaster declaration for individual assistance issued by the Federal Emergency Management Agency, the IRS announced today that affected taxpayers in certain counties will receive tax relief.
Individuals who reside or have a business in Beaufort, Bladen, Brunswick, Carteret, Columbus, Craven, Cumberland, Duplin, Harnett, Hoke, Hyde, Johnson, Lee, Lenoir, Jones, Moore, New Hanover, Onslow, Pamlico, Pender, Pitt, Richmond, Robeson, Sampson, Scotland, Wayne and Wilson counties may qualify for tax relief.
The declaration permits the IRS to postpone certain deadlines for taxpayers who reside or have a business in the disaster area. For instance, certain deadlines falling on or after Sept. 7, 2018 and before Jan. 31, 2019, are granted additional time to file through Jan. 31, 2019. This includes taxpayers who had a valid extension to file their 2017 return due to run out on Oct. 15, 2018. This includes quarterly estimated income tax payments due on Sept. 17, 2018, and Jan. 15, 2019, and the quarterly payroll and excise tax returns normally due on Oct. 31, 2018.
It also includes tax-exempt organizations that operate on a calendar-year basis and had an automatic extension due to run out on Nov. 15, 2018.
At Hudson Pope, PLLC, we advise individuals and families, entrepreneurial and privately-held businesses, estates and trusts, and Not-For-Profit organizations on a comprehensive range of tax and accounting matters.  Our excellent staff, which has many years of combined tax and accounting experience, provides our clients with solutions in a friendly and timely manner.  We have longstanding client relationships built on the basis of trust, knowledge, insights and experience on everything from a simple individual tax return to the most complex corporate financial statement.